Date de début de la saison estivale 2021.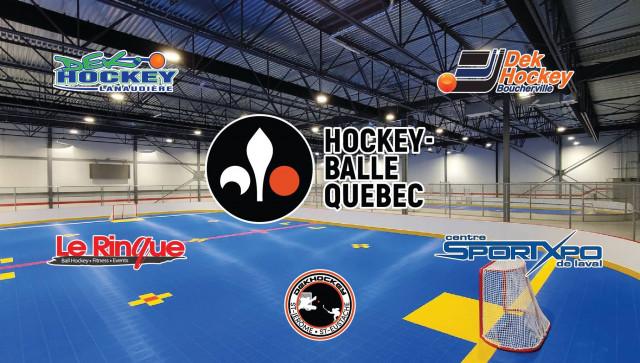 Tuesday June 15, 2021
Hockey Balle Québec et Dek Elite annoncent la date de début de la saison estivale 2021.
La saison débutera mardi, le 22 juin.
La pandémie de Covid-19 nous a peut-être fait attendre longtemps, mais le 22 juin à 20h à Saint-Jérôme, le match inaugural se jouera entre SportXpo de Laval et Dek Boucherville.
Les 5 centres, avec leurs équipes respectives, joueront un calendrier de 8 matchs raccourci plus les séries éliminatoires au cours de l'été. Tous les matchs prendront place dans la grande région de Montréal.
"Nous nous attendons à des rencontres d'hockey-balle des plus excitantes avec certains des meilleurs joueurs qui en feront parti. Après la longue attente, les joueurs sont anxieux et prêts à jouer. Jouons au hockey-balle." Ont commenté les propriétaires des 5 centres affiliés.
Tous les centres accueilleront des partisants dans leur établissement, où de la nourriture et des boissons seront servies.
Assurez-vous de nous suivre @HBQuebec sur Facebook, Twitter et Instagram pour rester au courant de toutes les dernières nouvelles et informations à mesure que nous nous rapprochons de la mise au jeu du match inaugural.
Did you like this article? Share it!
x
Term of use Shark Media & Sport
The content of this site is private and purely informative. The rights of a visitor to this site cannot, therefore, be derived from the content of this website. This website is operated by and was created by SHARK MEDIA & SPORT. The data contained within this website are the intellectual property of and are copyright-protected. The data herein cannot be copied or reproduced without the prior consent of or SHARK MEDIA & SPORT, other than in contexts requiring on-line searches. However, you may print out entire pages of this site for personal use. For further information about the use of this site, please communicate with SHARK MEDIA & SPORT.