Inaugural season for the Ligue Dek Elite Québec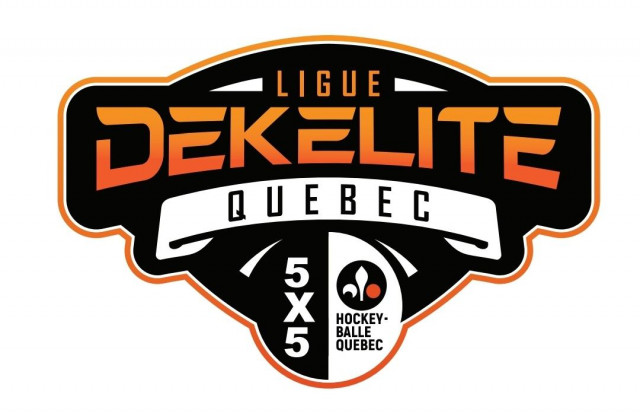 Sunday June 6, 2021
Hockey-Balle Québec (HBQ) is pleased to announce the creation of Ligue Dek Elite Québec, representing the highest caliber ball hockey league within the province.
This new league will be represented by the following 5 dek hockey centers (also referred to as the Original Five):
Dek Boucherville represented by: Dek Boucherville
Dek Lanaudière represented by: Dek Lanaudière
Dek St-Eustache/St-Jérôme represented by: Dek St-Eustache/St-Jérôme
Centre SportXpo de Laval represented by: Black Knights
Le Rinque represented by: GK
Each one of these centers will have one team representing them in the Ligue Dek Elite Québec. The inaugural season will start on June 15th 2021. There will be a total of 8 regular season games per team followed by the playoffs. Each member dek hockey center will host a regular season game night.
The main objective for the creation of Ligue Dek Elite Québec is the development of the highest level of 5 on 5 ball hockey in the province. The formation of this new league is an important stepping stone for the successful representation of Quebec players at the National and International levels. The winners of the Provincial Championships will represent Quebec at the Canadian Championships, held by the Canadian Ball Hockey Association (CBHA).
Showcasing our players at the national level will, in turn, enable them to be selected to participate with team Canada at the World Championships, held by the International Street & Ball Hockey Federation (ISBHF).
Hockey-Balle Québec (HBQ) will continue to work diligently towards our strategic objective of growing the organizational structure of this new league. Our future projects include a Women's division as well as an expansion beyond the Original Five.
We'd like to take this opportunity to wish all of our members a safe and joyful summer season!
Sincerely yours,
The Board of Directors
Hockey-Balle Québec (HBQ)
Did you like this article? Share it!
x
Term of use Shark Media & Sport
The content of this site is private and purely informative. The rights of a visitor to this site cannot, therefore, be derived from the content of this website. This website is operated by and was created by SHARK MEDIA & SPORT. The data contained within this website are the intellectual property of and are copyright-protected. The data herein cannot be copied or reproduced without the prior consent of or SHARK MEDIA & SPORT, other than in contexts requiring on-line searches. However, you may print out entire pages of this site for personal use. For further information about the use of this site, please communicate with SHARK MEDIA & SPORT.